BharatCares' Jeevika Saathi Initiative COVID Response Project for Livelihoods Support

Reach out to us for livelihoods support for COVID19-impacted Families
About the Jeevika Saathi Initiative
The Jeevika Saathi initiative is a multi-stakeholder initiative by BharatCares (anchored by CSRBOX Foundation) in response to COVID19 crisis in India, to help the families of COVID19 victims in these difficult times. We have set-up the helpline to identify needy families either by self-registration or nomination and then reach-out to them for the best possible support under the initiative guidance and resource provisions.
If you are a corporate and want to initiate this for your geography, we can help you. The initiative tracks, manages, implements, monitors and reports each of the project beneficiaries for CSR compliance, reporting and case studies development.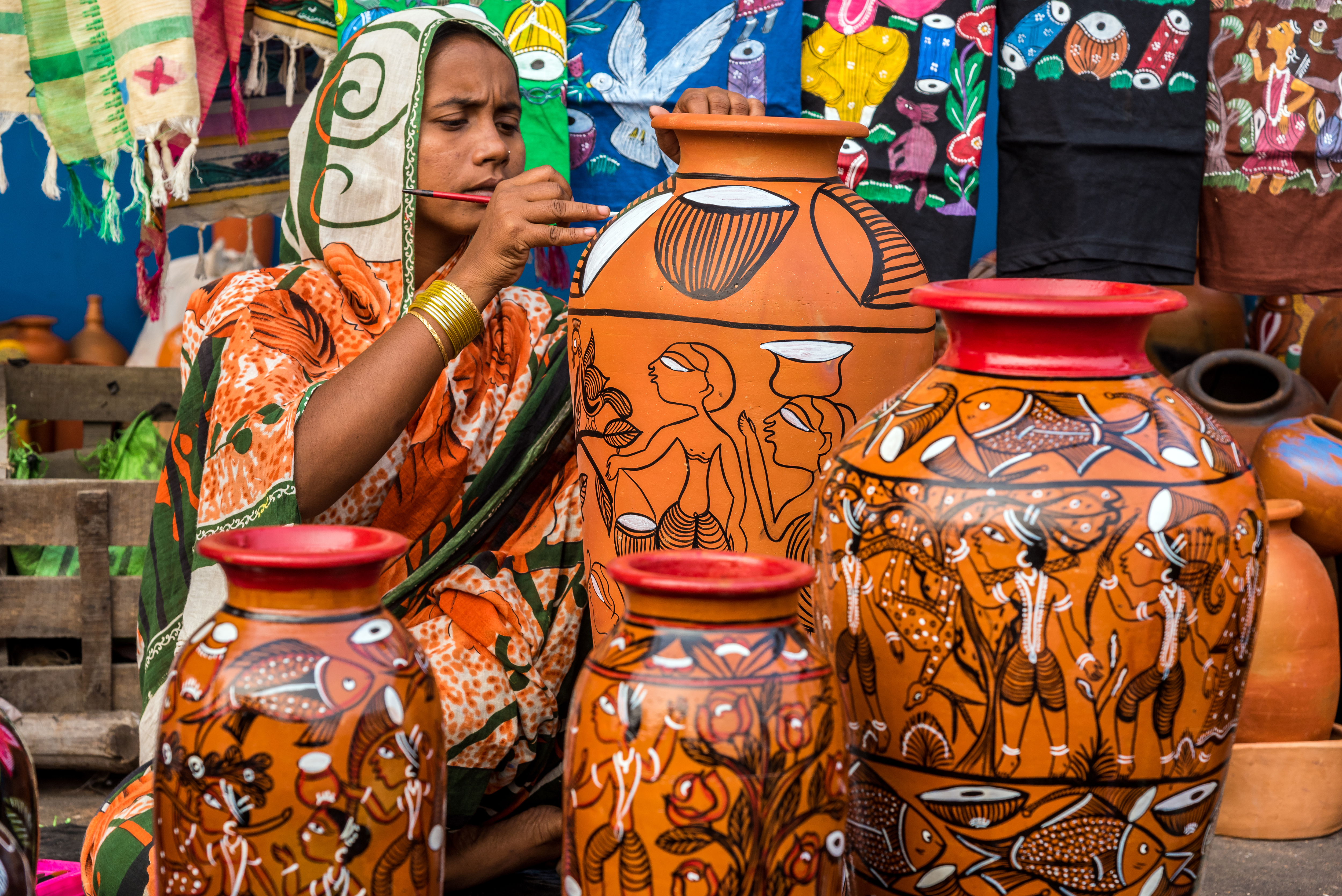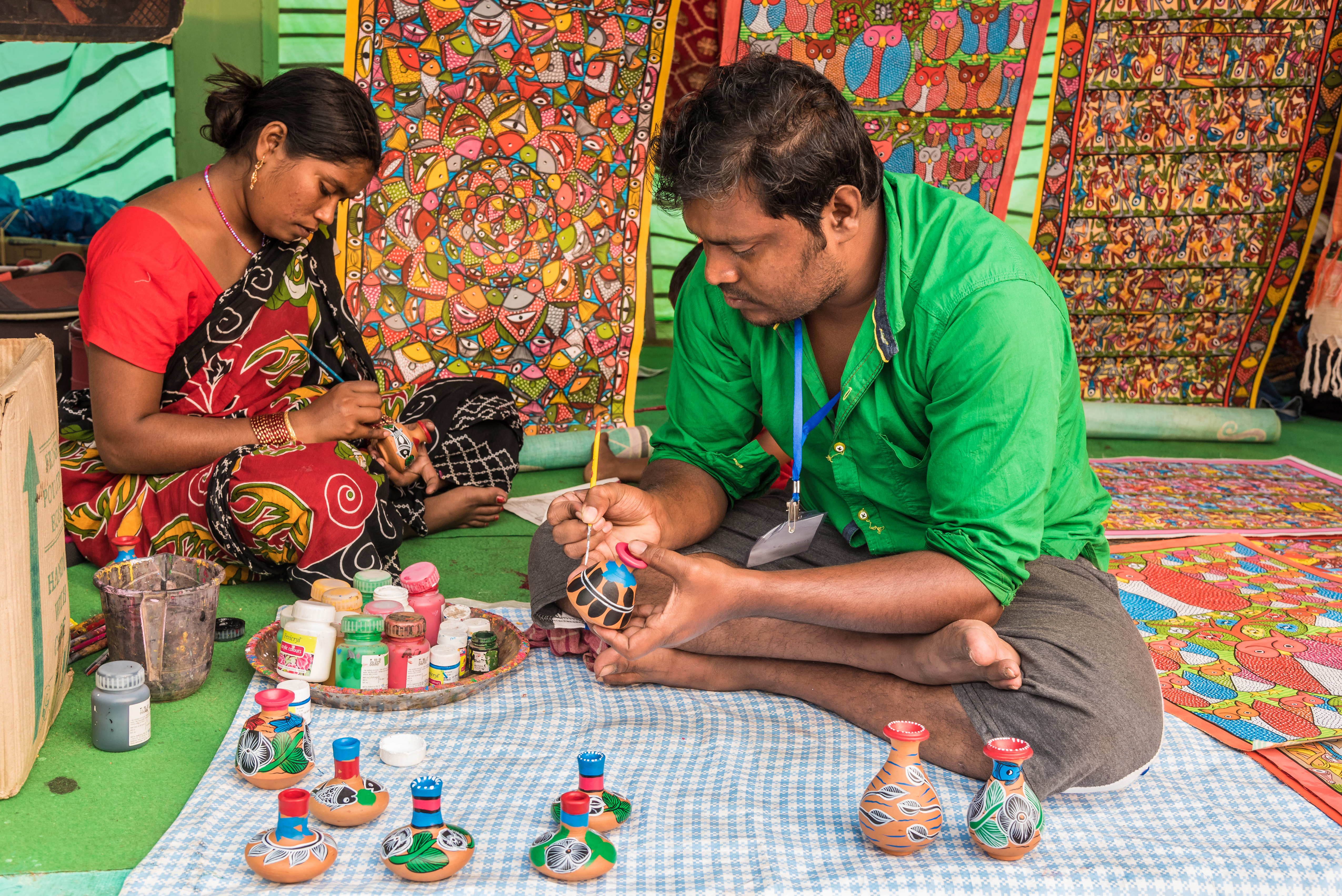 The Problem
India has been facing the unprecedented COVID-19 crisis and has witnessed 3 lac deaths due to COVID19 by 30th May 2021. This accounts for almost 9% of the global casualties due to COVID19. Almost 2% of India's population (2.7 Cr) have been infected by the CORONAVIRUS in the past 15 months and we are still counting over 75000 COVID19 cases/day.
Given the scale and intensity of the crisis, thousands of families have lost their sole bread-earner, leaving the families in livelihood crisis. While a few who had been part of the organised sector and had employer-defined benefits, their families are getting due support from the companies and peer-network but persons who were employed in unorganised sector, were running their own small businesses or were daily wage-workers, their families are at a great loss. They neither have alternate livelihood opportunities, nor any substantial coverage under social security programs to provide them ad-hoc or alternate support to sail through this difficult time.
Besides, there are many who have lost livelihoods due to COVID19 and there is hardly any hope for them to get back to the same livelihoods option in near future. This has led their families to severe survival crisis.
BharatCares Jeevika Saathi
Jeevika Saathi is an initiative to reach out to COVID-impacted families, specifically with the loss of a livelihoods-earner, and understand the support that they require for creating a livelihoods avenue for them. Jeevika Saathi focuses on creating an end to end livelihood model for one of the key family members, preferably woman or other adult member from the family. This may involve setting-up a micro-enterprise or providing livelihoods-based training and then extending financial support for setting-up an enterprise or a self-employment linked skilling/training.
If you know any such family that has lost their key livelihoods-earner in the past 15 months due to COVID19 or there is loss of livelihood for the key bread-earner, beyond the scope of getting it back on track, you may share our BharatCares' Jeevika Saathi number 022-489-30000 with them. You can also share the web-link https://www.bharatcares.org/jeevika-saathi with them to help them to register with us. You can directly nominate the family using the number or the web-link above.
We are gradually expanding our solutions team and network across India and will try our best to support the families in need. We are beginning with (June 16) the support in following states:
Gujarat
Rajasthan
Maharashtra
Karnataka
How does it work?
Once we receive the nomination on the help-line and/or website, our back-end due-diligence team will reach out to the respective family for validation and getting more insights for the severity of the problem. In certain cases where we are not able to validate the case, we will depute on-ground validation representatives. This may take us little longer. Once the 'validation' team approves the application, our program team will look at the case and depute a livelihood associate to reach out to the key family member for developing a livelihood model in alignment with their preferences and local demographics.

Validation (Day 3-15)
1. Online
2. On-ground
3. Approve/Drop
Program Team (Day 16-30)
1. Need mapping
2. Solution Design
Livelihoods Support (Day 31-90)
1. Training
2. Set-up and hand-holding

As this initiative requires intensive effort and a substantial resource pool, we may not be able to support each and every case. Only verified and approved cases will be supported by BharatCares. Preference will be given to those families where there has been loss of life of the livelihoods-earner.
The overall process from registration and execution of the livelihood model takes 4-12 weeks depending on location, interest of the family members, ongoing lock-down situation etc. A few geographic cluster with less economic potential for micro-enterprises or any good-fit livelihoods model may remain unserved in this initiative at this stage.
Our Success Stories of Creating Micro-entrepreneurs
Anjali Kharat Fashion Cart-Pune
Anjali Kharat, is a bright young single parent who used to work as a peon in a school in Pune, Maharashtra. The pandemic rendered her jobless. Anjali had been long trying to save to set up her own shop of artificial jewellery and cosmetics. Anjali has now been supported with a push cart and stock for the fashion cart. She could not stop her tears on seeing her own dream cart. She was provided with items, such as bangles, clips, pins, bindis, some cosmetics and a branding kit along with initial hand holding and sales training. Ajnali is now enthusiastically involved in her dream come true enterprise, and has not let the lockdowns and existing scenarios waiver her spirit. She plans to further diversify the items, engage other community females in becoming entrepreneurs in near future.


Mythili Idli Dosa Paste Making Centre-Coimbatore
Mythilli, a widow, lives in Idikarai district of Coimbatore. She used to work as a daily wage labourer in Pre-Covid times. Since the pandemic, her income had taken a severe hit and she had to depend on her brother for her daily expenses. With support from BharatCares and CSRBOX, Mythilli now has been empowered by setting up an Idli Dosa Paste Making centre, which she runs with support of her brother and other community members. She sells the paste by Kgs to her customers and has now built a good rapport within the community and neighbourhood too. After a few successful months at the centre, she is inspired to start a mini Idli-Dosa Centre, where people can either come to eat or take with them a parcel back home.
Selvi Masala (Spices) Making Centre
Selvi lives in Atthikuttai, Coimbatore. She has a family of four. She and her husband both lost their source of income due to the pandemic, leaving the family helpless and in deep, accumulating debts. In the assessment it was found that Selvi along with being a house help was skilled at preparing a dry Masala Powder.
Leveraging upon this skill, Selvi has now been supported for initiating her masala making unit and mainstreaming it as a primary income generating source for her. She has been provided with raw materials, machines and all other necessary items . Selvi now has set up a small workstation cum shop area in her home-courtyard. She plans to scale-up the enterprise with the help of her family members.